Creating Personal Brand Identity in the Digital Age by PADA Academy is where you can learn from the actual experienced individuals, have hands-on experience, and draw your personal identity to create a strong brand in this digital age within only 12 weeks.
It is an experiential learning from the actual national frontline leaders of several professions. It emphasizes on workshop driven. So, the participants can put what they learned into practice immediately after the class.
The goals of this Course are that the participants can draw ones' personal brand identity using the provided tools and create changes for themselves and their organizations as well as driving the organizations for sustainable growth in a leapfrogged fashion then become the leader in the digital world.
PADA Brand ID is different from other courses
Instructors of this course are from various branches including CEOs in private sector, Digital Marketing Gurus, Executives of major media etc. It focuses on training "How to" i.e., How to Think, How to Do, in terms of Personal Brand Identity in a step-by-step process. Besides is an opportunity to join as part of the strong network of PADA Academy where more than 800 members including CEOs, Executives, Leaders in public and private sectors, and Civil Society Organizations are presenting.​
Our speakers are the leading individuals in the digital world.​
Mr. Parames Munsiri, Administrator of the KaPook.com Website
Mr. Bhavuth Pongvittayabhanu (Pom), Managing Director and Founder of the website of the TARAD.com Company, founder and former President of the Thailand E-Commerce Association.
Mr.Adisak Limprungpattanakij, Managing Director of the Nation Broadcasting Corporation Public Company Limited and Administrator of the "77 Khao Ded" Platform.
Associate Professor Dr. Bhakapol Anulit one of a few Thai academics that is a member of the MOC Network, Institute for Strategy & Competitiveness, Harvard Business School, United States of America, that selects new generation thinkers to attend its training on World Economic Development Plan".
Mr.Payungsak Sermsantivanich (Yung) who has more than 16 years' experience in producing TV programs at the GMM Company and provides consultation service to several businesses in online marketing as well as the owner of the video clip that reached 22 million views within 7 days.
Mr.Panern Assavavipas. Cheif Executive Officer of the One Bit Matters Company Limited, Co-founder of the Wisesight Startup Thai on Marketing Technology (Martech) that currently has partners from 21 countries.
Dr. Udomthipok Praikaset, Managing Director of Digital Business Consult Company Limited, Digital Marketing and Change Management Expert.
Miss Torpud Subannarak, Director of Sustainability and Organization Communication Department, Thai AirAsia Company Limited.
Miss Prapassorn Dhuranikorn, Communication and Personality Expert, John Robert Power Personality Development Institute.
Mr. Kriengkraimaas Pojjanasunthorn(Kendo), TNN Chanel Newscaster, former GMM Chanel Newscaster, former Deputy Executive Editor of News Department of GMM TV Chanel.
Miss Thapanee Iadsrichai(Yam), the original news worker who founded The Reporters, an independent online news agency.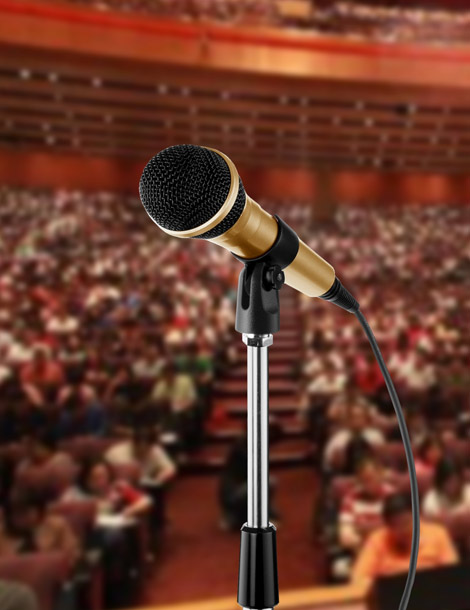 Success of the Police Administration in Digital Age/ PADA Course which responds to creation of opportunity amidst obstacles in the digital world which changes rapidly and difficult to anticipate enabled the participants including high level administrators in both public and private sectors, social leaders, artists, actors/ actresses, mass media, and individuals, who are interested in changes in this digital age, to actually put what they learned into practice. So, words of mouth took place from class to class until it became a strong network. Up until today, 6 Classes of PADA Course were continuously organized along with the network of more than 800 potential learners was established.
In 2021, PADA Academy is expanding its PADA DEEP Course providing technical learning in depth and creating personal brand identity in the digital age (PADA Brand ID). This is because in today's world administrators, organization leaders need to communicate powerfully in order to create prominence and difference as well as to be recognized by the people. Creating Personal Brand Identity and make it well known would result in creation of brand identity for products and organization which once well-known will create credibility at the same time. In the PADA Brand ID Course, we select instructors, that are successful in creating personal brand, who will suggest the techniques to draw personal brand identity, techniques to utilize information to create communication online with the world, techniques to utilize online platform to effectively communicate one's identity. All the above-mentioned techniques that will lead to having identity in the borderless digital world and can enhance for successful business operation. All techniques will be presented by the coaching-style-instructors, and not the lecturer-style-instructors, who can give the in-depth answers to questions. Furthermore, they can provide you with practical solutions as well.
Good image of the Administrator
Executive is good image of the organization.
PADA Brand ID Course was designed for high level administrators/ executives in all public, private, and social sectors, artists, actors/ actresses, mass media, and those who are interested in changes in the digital age and want to create ones' strong identity and become personal brand that exists in the digital space. The participants will learn to develop themselves towards being the recognized individuals in terms of proficiency and ones' professions on both online and offline media.
Who are our participants?​
High level Administrators of other Public Agencies
Executives of Business Entities, or Business Owners
Academics
Mass Media
Civil Society Sector
Artists, Superstars, Singing Artists, Actors/ Actresses, Athletes
Celebrities
Society's Thought Leaders Academics
Those who are interested in changes in the digital age in general
****หมายเหตุ: ตารางข้างต้นนี้อาจเปลี่ยนแปลงได้ตามความเหมาะสม โดยไม่ต้องแจ้งให้ทราบล่วงหน้า​****
Why should someone attend the Course?
To learn then respond to disruptive change in the digital age in a timely manner.
To learn how to create Personal Brand Identity in the digital age where disruptive change is presenting.
To learn about online tools and to select the right online communication platform effectively.
10 Topics that are covered in the Course
1. Essential of Communication in Digital Age: To learn about important matters of communication in the digital age.
2. Essential of Traditional and Digital Marketing: To look beyond merging traditional marketing into digital marketing.
3. Building Digital Brand Identity: To learn techniques to draw one's identity and make it personal brand identity in the digital world.
4. Digital Marketing Strategies for Corporate and Product Brands: To learn about strategy of using Personal Brand Identity through digital marketing that will change those strangers to become your and your organization's great admirers.
5. Consumer Behavior and Digital Media: Insights and Analytics: To learn analytical techniques in depth and utilization of in-depth information in order to be closer to or in your customers' mind.
6. Building Personal Brand in Digital Era: Meeting with the actual social influential figures and learn in depth techniques of being presented in the digital world.
7. Storytelling through Digital Media: How to master storytelling on social media and learn a step-by-step technique to create stories for storytelling from influential figures in the digital world.
8. Using Data-Driven Marketing for Personal Branding: To learn techniques to create marketing plan in a leapfrogged fashion, to anticipate marketing direction accurately based on the information of customers in digital world.
9. Using Social Media for Crisis Communication: To learn techniques to systematically manage online communication crisis, so, to avoid becoming victims of social media's dramatics.
10. Building CEO Branding via Social Media: To learn about how to be the globally recognized CEO and so, pave the way for the organization's/ products brand to be recognized as well which is a result of knowing which online platform is to be used.
1. Participants can create ones' personal brand identity.
2. Participants can utilize the knowledge on creating Personal Brand Identity with confidence. So, ones will not miss an opportunity to develop one selves, organization and business in digital age.
3. Participants will join the PADA's student network with more than 800 members. Majority of the members are leaders of organizations in public and private sectors and civil society organizations, media, artists, famous figures of the society and become PADA Family members that are willing to support each other.
1. CEOs/ organization administrators and leaders who want to create personal brand identity.
2. Business owners and new generation business successors, who want to communicate ones' identity and business in digital age and need to expedite changes as well as to expand the existing business for its growth in a leapfrogged fashion.
3. People who are interested in creating personal brand identity to enable them and their organizations to effect changes through digital transformation and creating corporate innovation/ open innovation.
* ผู้เข้าอบรมไม่จำเป็นต้องมีพื้นฐานด้านเทคโนโลยีมาก่อน
* มั่นใจได้เรื่องความปลอดภัย ด้วยมาตรการป้องกันโรคที่
ได้มาตรฐาน
* รับสมัครตั้งแต่วันนี้ - วันที่ 8 มีนาคม 2564
* เปิดอบรมวันที่ 26 มีนาคม – 26 มิถุนายน 2564
* อบรมทุกวันศุกร์ เวลา 13.00 - 18.00 น.
* สถานที่: โรงแรมมิราเคิล แกรนด์ คอนเวนชั่น
* ค่าธรรมเนียม: 120,000 บาท/ท่าน (ราคานี้ไม่รวม VAT)
• ปรเมศวร์ มินศิริ ผู้บริหารเว็บไซต์กระปุกดอมคอม
• (ป้อม) ภาวุธ พงษ์วิทยภานุ กรรมการผุ้จัดการและผู้ก่อตั้งเว็บไซต์ บริษัท TARAD.com,
ผู้ก่อตั้งและอดีตนายกสมาคมพาณิชย์อิเล็กทรอนิกส์ไทย
• อดิศักดิ์ ลิมปรุ่งพัฒนกิจ กรรมการผู้อำนวยการ. บริษัท เนชั่น บรอดแคสติ้ง คอร์ปอเรชั่น จำกัด (มหาชน) ผู้บริหารแพลตฟอร์ม "77ข่าวเด็ด"
• รศ.ดร.ภคพล อนุฤทธิ์ หนึ่งในนักวิชาการไทยจำนวนเพียงไม่กี่คนที่เป็นสมาชิกเครือข่าย สถาบัน เพื่อกลยุทธ์และการแข่งขัน (MOC Network, Institute for Startegy & Competitiveness) วิทยาลัยธุรกิจแห่งมหาวิทยาลัยฮาร์เวิร์ด (Harvard Business School) แห่งสหรัฐอเมริกา ซึ่งเป็นองค์กรที่คัดเลือกนักคิดรุ่นใหม่มาเข้ารับการอบรม แผนการพัฒนาเศรษฐกิจโลก
• พยุงศักดิ์ เสริมสันติวาณิช (ยุง) โปรดิวเซอร์รายการโทรทัศน์กว่า 16 ปีที่บริษัท GMM แกรมมี่ CONSULT ให้หลายธุรกิจในการทํา MARKETING ONLINE และเจ้าของคลิป 22 ล้านยอดวิว ภายใน 7 วัน
• พเนิน อัศววิภาส ประธานเจ้าหน้าที่บริหาร บริษัท วันบิต แมทเทอร์ จำกัด.ผู้ร่วมก่อตั้ง Wisesight สตาร์ทอัพไทยด้าน Marketing technology (Martech) ซึ่งปัจจุบันมีพาร์ทเนอร์ถึง 21 ประเทศ
• ดร.อุดมธิปก ไพรเกษตร กรรมการผู้จัดการ บริษัท ดิจิทัล บิสิเนส คอนซัลท์ จำกัด ผู้เชี่ยวชาญด้าน Digital Marketing และ Change Management
• ทอปัด สุบรรณรักษ์ ผู้อำนวยการฝ่ายความยั่งยืนและสื่อสารองค์กร บจ. ไทยแอร์เอเชีย
• ประภัสสร ธุรนิกร ผู้เชี่ยวชาญด้านการสื่อสารและบุคลิกภาพ สถาบันพัฒนาบุคคลิกภาพ
จอห์น โรเบิร์ต พาวเวอร์
• เกรียงไกรมาศ พจนสุนทร (เคนโด้) ผู้ประกาศข่าวสถานีโทรทัศน์TNN อดีตผู้ประกาศข่าวสถานีโทรทัศน์ GMM อดีตรองบรรณาธิการบริหารข่าวช่อง GMM25
• (แยม) ฐปนีย์ เอียดศรีไชย คนข่าวตัวจริง ผู้ก่อตั้ง The Reporters สำนักข่าวอิสระบนสื่อออนไลน์
• อภิศิลป์ ตรุงกานนท์ ผู้ร่วมก่อตั้ง และ ประธานเจ้าหน้าที่เทคโนโลยี พันทิป ดอทคอม
• ดร.พลภฤต เรืองจรัส กรรมการสมาคมนักวิทยุและโทรทัศน์แห่งประเทศไทย ในพระบรมราชูปถัมภ์ อดีตผู้อำนวยการ ฝ่ายข่าว สถานีโทรทัศน์ช่อง 8 /รองผู้อำนวยการสถานีโทรทัศน์ TNN
ผู้เชี่ยวชาญกลยุทธ์การสื่อสารในภาวะวิกฤตบนสื่อออนไลน์
Participants need no prerequisite knowledge on basic technology.
Safety is ensured with standard health-precaution measures.
Application can be submitted from today until March 8, 2021.
Training period is from March 26, 2021 to June 25, 2021.
Training takes place on Fridays, during 13.00-18.00 hrs.
Training venue is at the Miracle Grand Convention Hotel.
Training fee is 120,000 Baht per person (VAT not included).